"For Dog Lovers" Story Board Totem
$80.00
Did you know that our devoted companions have their very own star in the heavens named Sirius, known as the brightest star in the heavens is pictured on top of the totem with the dog archetype paying tribute to the brilliant home star.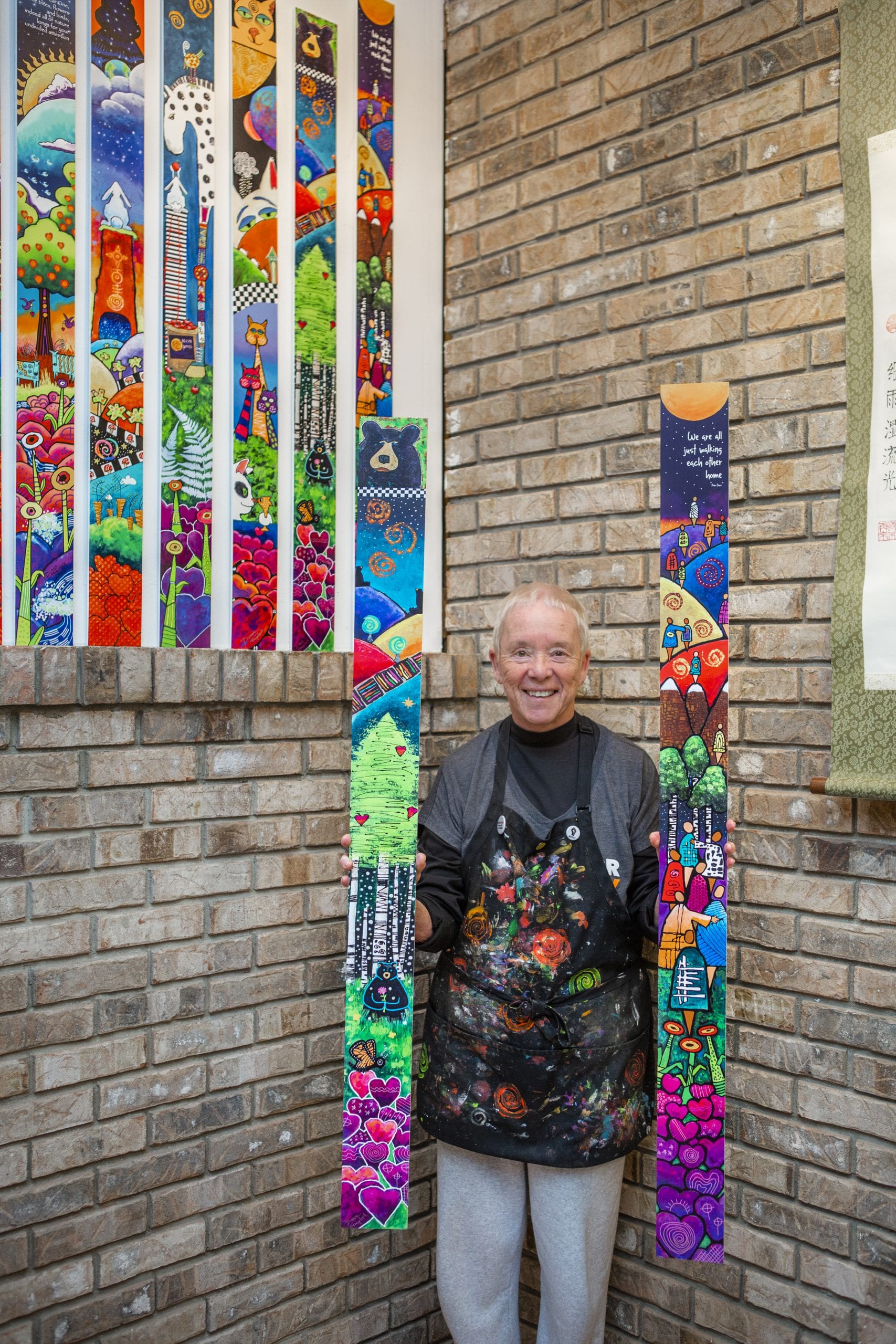 A colorful reproduction of my original 6ft handpainted totem. Printed directly on light weight 'Sentra' backing is 4'high 4" wide and attaches to your wall with 2 Command Strips for very easy hanging or moving. The sides are white and if you would like me to paint the edges black, I'll be more than happy to do so free of charge. Of course, all totems are signed and Priority Mail for quick delivery.
I especially like to place them on the side of a door or window to protect the entrance at the same time adding beauty and whimsey to your home. Your home will no doubt be enriched by the brilliant colors and thoughtful scenarios of the Storyboard Totems. Enjoy!!
$65.00
Click on the Totem to the left to enlarge it, once enlarged, click again to zoom in even further.
Price includes $15 for shipping.