Stardust Story Board Totem
$65.00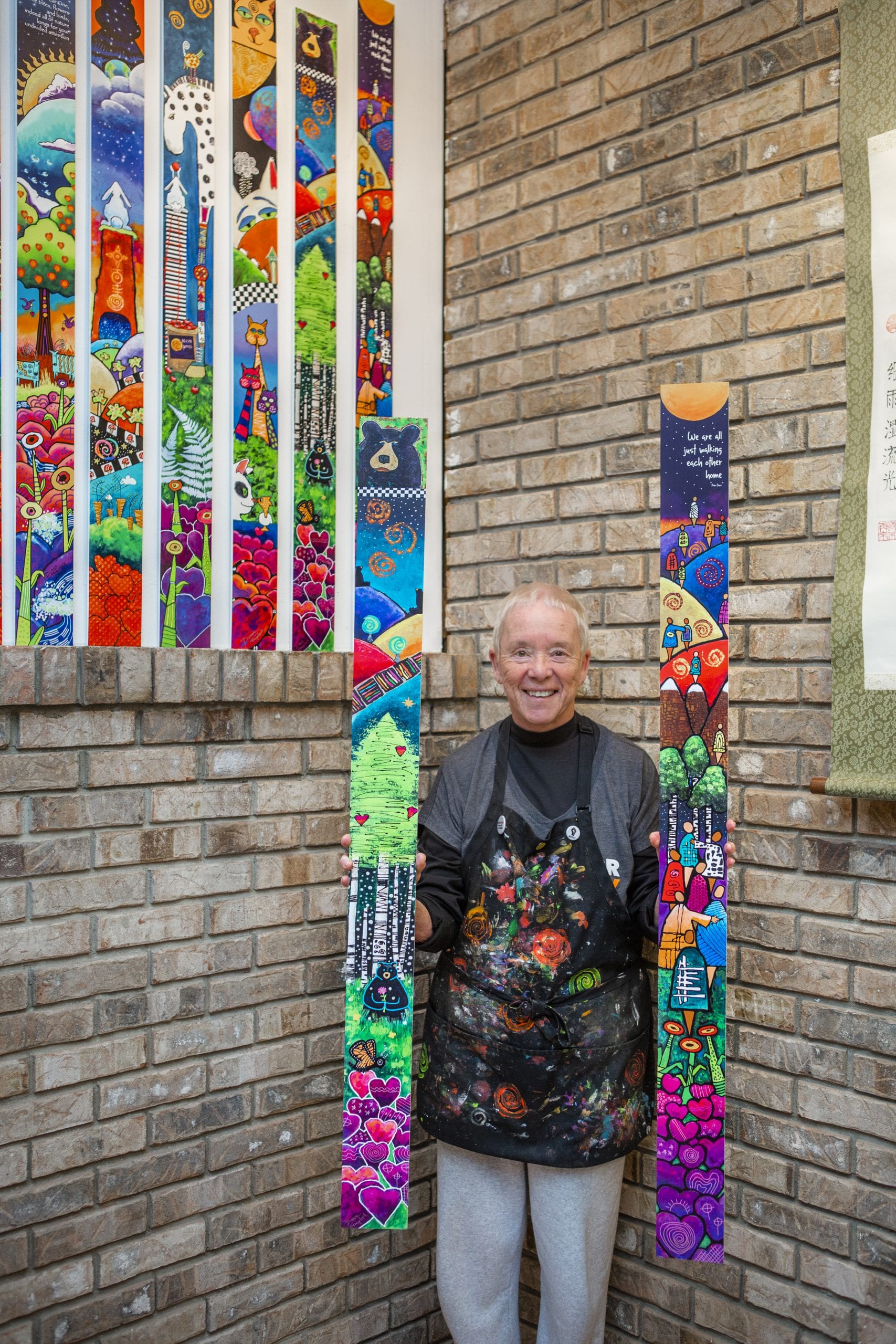 Amazement and awe do my characters feel as they gaze at the gorgeous night sky in wonderment. I know you've felt the same way and with all our current interest in astronomy thanks to Neil deGrasse Tyson the sense of the unknown is exciting people from all over the world. Who is out there? What is out there? Galaxies galore! Hang this totem in your kids room or anywhere you want to be reminded of the awesomeness of space…the final frontier.
A colorful reproduction of my original 6ft handpainted totem. Printed directly on light weight 'Sentra' backing is 4'high and 4ft wide" attaches to your wall with 2 Command Strips for very easy hanging or moving. The sides are white and if you would like me to paint the edges black, I'll be more than happy to do so free of charge. Of course, all totems are signed, of course
I especially like to place them on the side of a door or window to protect the entrance at the same time adding beauty and whimsey to your home. Your home will no doubt be enriched by the brilliant colors and thoughtful scenarios of the Storyboard Totems. Enjoy!!
Click on the Totem to enlarge it, once enlarged, click again to zoom in even further.